Warning, this is a long post, as this will take a long time to finish reading...........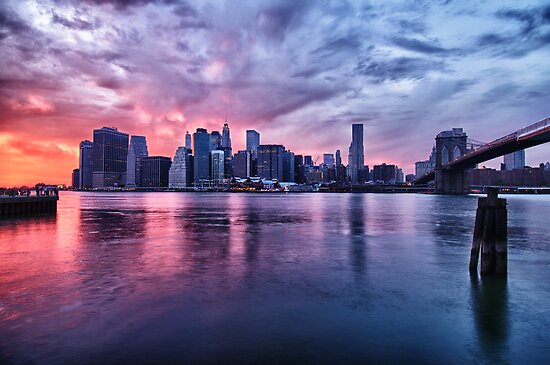 I leave tomorrow for NYC, gearing up for what will be the biggest accomplishment of my life. One I am not ready for but I am not allowing negativity to be here this week. In the meantime, this is my marathon playlist. Unless I am proactive today, this will also be my last post until Tuesday!
80 songs at 5:12 minutes. I can guarantee you this will not make it through the finish line so please let me know if you have any suggestions to add on. As you can see, I have a wide variety of music, from Van Morrison to the Muppets, Wu Tang Clan and even Disney musicals. I need 10 more songs to feel comfortable.
1. New York, New York - Frank Sinatra (duh)
2.Beautiful Day - U2 4:08
3. Dynamite - Taio Cruz 3:22
4. Stronger - Kanye West 5:11
5. Sexyback - Justin Timberlake 4:07
6. Good Feeling - Flo Rida 3:21
7. Moves Like Jagger - Maroon 5 3:28
8. Without You - (feat. Usher) David Guetta 3:22
9. Party In The U.S.A. - Miley Cyrus 3:53
10. Wild Ones - Flo Rida 3:47
11. Firework - Katy Perry 4:30
12. Ms. Jackson - OutKast 4:24
13. Marry The Night - Lady Gaga 4:07
14. Good Feeling - Flo Rida 3:55
15. Hey Ya! - Outkast 3:54
16. Girls Just Want To Have Fun - Cyndi Lauper 2:33
17. Movin' Right Along - Alkaline Trio 3:30
18. American Girl Tom Petty - Play 3:50
19. Crazy Kids - Ke$ha 3:51
20. Burn - Ellie Goulding 3:40
21. Mahna Mahna - The Fray 3:26
22. Blow - Ke$ha 3:24
23. Evacuate The Dancefloor - Cascada 3:42
24. Applause - Lady Gaga 3:57
25. We R Who We R - Ke$ha 3:32
26. Hey Jude - (Glee Cast Version) Glee 3:28
27. Poker Face - Lady GaGa Play Remove Options 4:51
28. Wrecking Ball - Miley Cyrus 3:32
29. Die Young - Ke$ha 4:05
30. Where Them Girls At - (feat. Nicki Minaj & Flo Rida) David Guetta 4:54
31. Paparazzi - Lady GaGa 3:20
32. Sweet Caroline - Neil Diamond 4:36
33. Empire State Of Mind - [Jay-Z + Alicia Keys] 3:58
34. The Story - Brandi Carlile 4:00
35. Rainbow Connection - (feat. Hayley Williams) Weezer 2:13
36. Roar - Katy Perry Options 3:43
37. Titanium - (feat. Sia) David Guetta 3:05
38. Brown Eyed Girl - Van Morrison 3:30
39. Fix You - Coldplay 4:28
40. Push It - Salt-N-Pepa Play 4:22
41. Poison - Bell Biv Devoe 3:50
42. Hypnotize - The Notorious B.I.G.5:38
43. Triumph - Wu-Tang Clan 4:30
44. You've Got A Friend - James Taylor 5:04
45. B.O.B. - OutKast 3:18
46. Toxic - Britney Spears 3:44
47. Womanizer - Britney Spears 3:23
48. I'm A Slave 4 U - Britney Spears 4:02
49. Sexyback - Justin Timberlake 4:27
50. Rock Your Body - Justin Timberlake 4:51
51. I Wanna Dance With Somebody (Who Loves Me) - Whitney Houston 3:19
52. TiK ToK - Ke$ha 3:15
53. Under The Sea - Samuel E. Wright 1:07
54. Prince Ali (Reprise) - Jonathan Freeman 3:44
55. Be Our Guest - Angela Lansbury 3:59
56. Circle Of Life - Carmen Twillie 3:33
57. Hakuna Matata - Nathan Lane/Ernie Sabella/ Jason Weaver/Joseph Williams 3:54
58. Hey Baby (Drop It To The Floor) - Pitbull featuring T-Pain 5:11
59. Stronger - Kanye West 4:09
60. Don't Stop Believin' - Journey 4:42
61. Firestarter (Original Mix) - The Prodigy 3:47
62. International Love - Pitbull Featuring Chris Brown 5:43
63. Smack My Bitch Up (Original Mix) - The Prodigy 4:07
64. Good Feeling - Flo Rida 3:13
65. Call Me Maybe - Carly Rae Jepsen 4:13
66. Dog Days Are Over - Florence & The Machine 4:02
67. Where Have You Been - Rihanna 4:16
68. Too Close - Alex Clare 3:25
69. Ball - (feat. Lil Wayne) T.I. 4:18
70. Can't Hold Us - (feat. Ray Dalton) Macklemore & Ryan Lewis 3:56
71. Motownphilly Boyz II Men 4:04
72. Run Away - Real McCoy 5:22
73. Wobble - V.I.C. 4:18
74. Beat It - Michael Jackson 3:42
75. Roar - Katy Perry 3:16
76. Seether - Veruca Salt 3:31
77. Lights - Ellie Goulding 4:46
78. Anything Could Happen - Ellie Goulding 2:56
79. Starry Eyed - Ellie Goulding 6:33
80. Silence - (feat. Sarah McLachlan) Delerium
1