On Friday night, we had the chance to check out the
Grand Opening of Busch Gardens Christmas Town
. I have been looking forward to this event for a few months now and it blew my expectations out of the water. This was another Yelp Elite event, where we were greeted with VIP passes which got us front of the line access to the roller coasters and two tickets which either got you an adult beverage of your choice or a food item with a non alcoholic beverage.
Yelp & Busch Gardens know how to spoil a crowd
. With that said, I would go back in a heartbeat without the VIP passes and this blog post is 110% honest.
I am going to start with the Christmas lights and decorations. There were multiple sections of the park which were absolutely breathtaking. Here are a few examples:
Poinsettia Parkway
Candy Cane Lane (courtesy of Busch Gardens Website)
Ice Wonder Way (courtesy of Busch Gardens Website)
Jingle Bell Junction (courtesy of Busch Gardens Website)
I had to keep reminding myself that I was not at Howl-O-Scream and clowns wouldn't jump out at me. But Cookie Monster did.
My favorite part of Christmas Town was
SnowWorld presented by Coke
. I'm a Floridian who has come in contact with snow twice in my life. When I saw the snowball target range, I jumped up and down like a 5 year old, then stood in line for 30 minutes to throw snowballs at targets along with a lot of other 5 year olds (who were actually 5). My hands were freezing afterwards.
There was also an area to ride tubes, build snowmen, and other fun snow activities but I left that one for the kids. We did however get a photo with a snowman who were dancing and bobbling all down the streets of SnowWorld.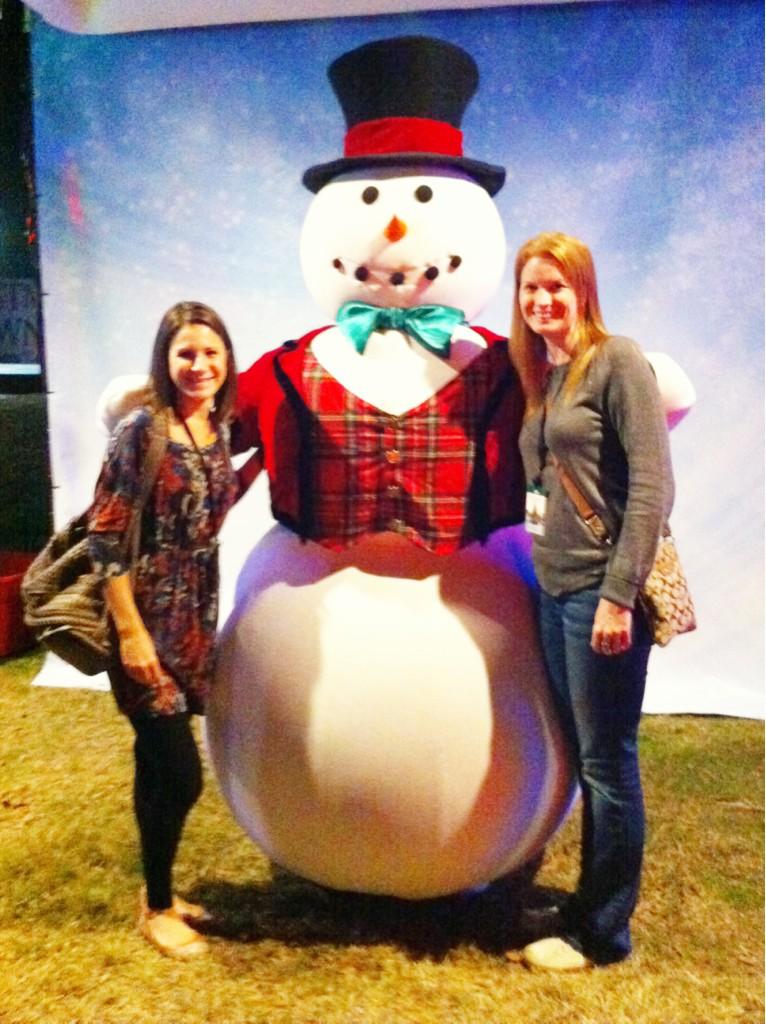 Located just outside of SnowWorld was Christmas Town Village. Vendor after vendor selling holiday gifts, food and drinks such as homemade waffle sundaes, roasted nuts, smore's, candy apples, cider, hot butter rum, etc. The waffle sundae was to die for. You can select from a ton of different toppings, we went for homemade fudge, strawberries, cinnamon ice cream and whipped cream.
Christmas Town Village (courtesy of Busch Gardens Website)

We had an amazing time at Busch Gardens Christmas Town and look forward to making this an annual tradition. Thank you again to both Yelp and Busch Gardens for another amazing event.