Do you have an athlete in your life? Someone who spends a lot of time hitting the pavement or in the gym? How about someone who is looking to get healthy in the new year? Are you looking for an nice inexpensive gift for them?
I was introduced to
Fitbit
while at BlogHer in August. The line of products from Fitbit motivates you to stay active, live better, and reach your goals. I currently own the
Fitbit Zip
, a tiny device which calculates how many steps taken, distance traveled, calories burned and a changing Fitbit Smiley (highlights your recent activity level).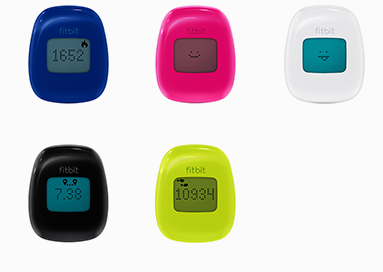 I love my
Fitbit Zip
. I can personally attest that it survived a trip through my washing machine and dryer. I don't suggest this to anyone but it is working perfectly fine after it's little excursion. The Fitbit syncs to certain mobile devices to your Fitbit account. You can track your food consumed, set goals, earn badges and challenge friends who also own a Fitbit. The Fitbit zip is only $59.95! While running, I attach it to my run belt. If I am out and about, it fits perfectly on my clothing without being too flashy.
Since I work from home 4 days a week, I do not have my Fitbit on me at all times. I always take it with me on runs and when I am out and about. One of my favorite times with the Fitbit is at one of the theme parks. You have no idea how many miles one has walked after a day at the Magic Kingdom. Once the tracker is in place, you may find yourself obsessed with checking your activity level. I get upset when I don't reach over 10,000 steps in one day (equivalent to 5 miles).
You can follow me on Fitbit by clicking here
.
Fitbit
offers a range of products for those looking to become more aware of their health. The Fitbit One does everything the bit does along with tracking your sleep activity. I find it much easier to attain a goal when you have something staring at you showing your daily activity. I have seen Fitbits in Best Buy and other stores. You should go check them out for yourself! If you have a Fitbit, send me an invite so we can follow each others activity online.